O2 confirms XDA Zinc zapped
HTC-made XDA Trion the replacement?
It's official: mobile phone network has canned the XDA Zinc, the 3G PDA phone the carrier originally planned to release in January but delayed to March. The Zinc failed to pass the carrier's network tests, an O2 spokeswoman confirmed today.
March has gone and it's April now, of course, and Register Hardware readers keen on taking a look at the Zinc contacted O2 about the device. All of them were told the device will not now go on sale.
We checked with O2 and were told that yes, the device has been canned. "Zinc has been pulled," we were told. "It didn't meet our testing requirements."
There's no official word on the Zinc's replacement, if it has one. However, the XDA Trion has been rumoured to be the Zinc's successor, and the device this week appeared on O2's UK website, where it's said to be coming later this month.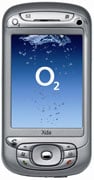 The Trion (above) is described as "a pocket-sized 3G PDA is the successor to the popular XDA Mini S, with a slide out QWERTY keyboard, WLAN and Windows Mobile 5.0".
Interestingly, the Trion is made by HTC - it's the HTC TyTN. HTC is the company that made the original XDAs but with whom O2 apparently parted company in the summer of 2006. At the time, the carrier said it wanted to work with other hardware partners.
Clearly, the open relationship it wanted hasn't quite gone according to plan and O2 has pleaded to be let back in by its erstwhile other half...
Thanks to Register Hardware readers Mark, James, Colin and Darren for the tip.