Brando hogs limelight with pig-shaped card reader
Carnivorous computer users with a taste for pork will undoubtedly find Hong Kong-based accessory maker Brando's latest memory card reader a toothsome treat: it's pig-shaped.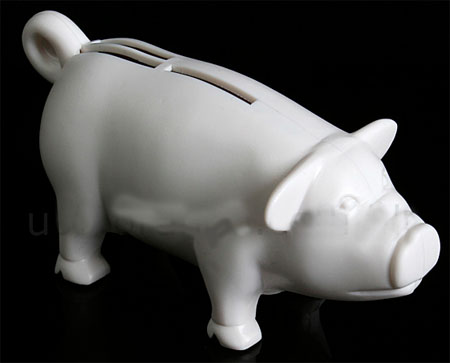 Whether it's modelled on a Saddleback, Lop, Old Spot, Large Black or Tamworth, we can't rightly say. Middle White, possibly, by the look of it...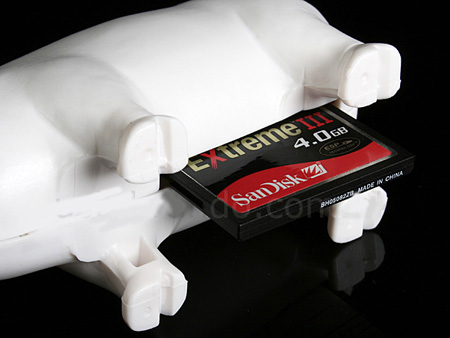 Whatever, this little piggy has back and belly cuts to cater for Memory Stick, CompactFlash, SD, Mini SD, Micro SD and xD cards. Brando's website points to an LED activity light, but the pics don't show it. Might it be placed under that curly tail we wonder?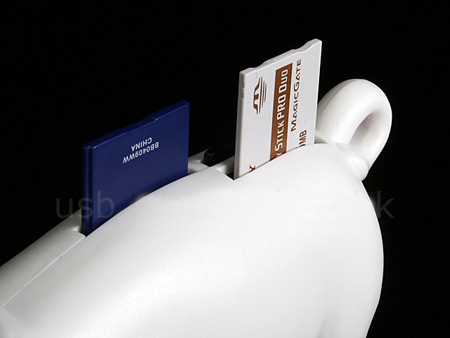 The ham-tastic gadget's available now for a mere $10 (£5/€7.50) from Brando's website.