iPod case features replaceable clickwheel covers
Accessory specialist Gear4's latest offering, this time for the second-gen iPod Nano, is the IceBox Rap. Daft name, perhaps, but the case has a novel feature: the clickwheel cover's replaceable so you can customise the look.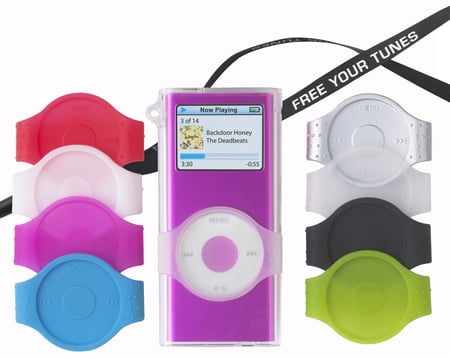 The IceBox Rap is a clear, hard plastic case with a lanyard and attachment. Gear4's filled the packaging with eight silicon clickwheel wraps colour-matched to the 2G iPod's own colours. They slide over the end of the case and up over the clickwheel.
Available new from Gear4's online store and iPod-accessory retailers, the IceBox Rap costs £15.