Data Domain readies de-duping IPO
Rival Quantum hopes to cash in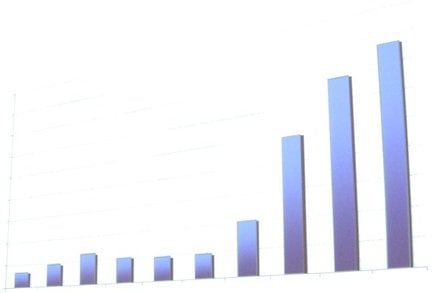 Storage start-up Data Domain filed a registration statement with the SEC for an initial public offering late Friday.
Data Domain listed a proposed maximum offering of $100m but has not revealed a target share price or share number. It will seek a Nasdaq listing under the ticker DDUP.
The company has found a niche in the storage market with a focus on data de-duplication. The process removes redundant information as data is backed up or archived resulting in decreased capacity requirements.
But recently de-duping market has hotted up, and Data Domain faces some heavy-hitters in the field. Early this year Quantum rolled out its de-duping software borged from the ADIC acquisition. EMC and NetApp also have their foot in the door by eating up de-dupe software houses Avamar and Topio late last year.
Data Domain seems to recognize the adversity it faces. Under "risk factors" its listing warns:
"Many of our current or potential competitors have longer operating histories, greater name recognition, larger customer bases and significantly greater financial, technical, sales, marketing and other resources than we have."
Prior to the filing, Data Domain entered into a cross-licensing agreement with its biggest rival, Quantum. Under the terms of the agreement, Quantum received 390,000 shares of Data Domain stock (valued at approximately $3.3m) in exchange for Data Domain using Quantum's variable length de-dup process in its products.
Data Domain said a cross-patent licensing agreement made in March would prevent the company from asserting existing and future patent rights against Quantum.
The company has been growing rapidly but is yet to turn a profit. Data Domain lists its revenue in 2006 at $46.43m — a large jump from $8.12m the previous year. But Data Domain was still in the red by $4.02m in 2006 (although large an improvement from a $14m net loss in '05). ®