Telford dumps OAPs in garden waste
Council will collect your unwanted grannies, on request
Regular readers may recall the case of the Cumbria man who obtained a licence to dump his dead gran at the local tip - an enlightened service made possible by the cunning classification of dead relatives as "general domestic waste".
Not to be outdone, Telford council is rather obligingly offering to collect locals' unwanted OAPs and disabled residents as part of its "bulky waste collections" initiative: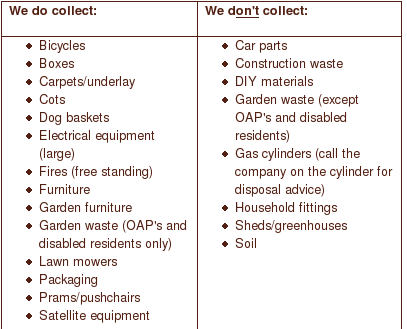 Good stuff. If grandad is past his sell-by date, help is at hand. If, however, you're trying to offload other "garden waste", you'll have to take it to the tip yourself. ®
Bootnote
Ta very much to Peter Ford for alerting us to this silliness.
Sponsored: Becoming a Pragmatic Security Leader