Sony hints at 80GB PS3
No future for the 20GB model?
Sony is to introduce an 80GB version of the PlayStation 3, documents filed earlier this month with the US Federal Communications Commission (FCC) reveal.
The single-page letter is a request that Sony be allowed to retain the wireless certification already obtained for the PS3 despite the addition of an alternative Bluetooth module. Sony maintains the new adaptor doesn't change the device's wireless characteristics.
So far, so technical. The crucial point comes at the end of the letter, where Sony reveals the new Bluetooth module will also be included in a new PS3 model, this one with the aforementioned 80GB HDD.
Interestingly, the filing makes no reference to the 20GB model, which of course never made it to Europe and Australasia. Is the filing a sign it's not long for the US and Japanese markets either?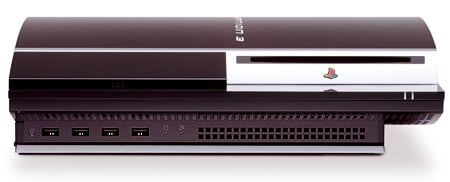 When - indeed, if - the 80GB PS3 will come to market is anyone's guess. Sony's keeping very tight-lipped about it. But the filing makes an interesting corollary to this week's introduction of a 120GB Xbox 360 - the Elite model - due to go on sale in the US in April.
Sponsored: Becoming a Pragmatic Security Leader