Motorola Motofone F3 e-ink handset
Can a phone this basic, this cheap be any good? Yes it can
Review Spiritual successor to Motorola's budget C113 handset, the new 'Motofone' F3 has clearly been designed with developing markets and the more technophobic among us in mind. All you get is a very basic phone that does nothing other than make and take calls and texts, and work as an alarm clock. That's it. No, really, that is it.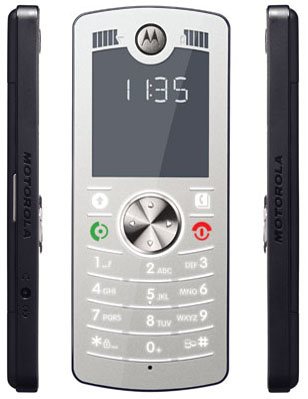 Coming in at 0.9cm deep - it's 11.4 x 4.7cm face on - this is one of the slimmest handsets around, and at 68g one the lightest too. Despite the lack of weight and thickness the whole unit feels very robust and comes clad in a reasonably scratch-resistant plastic, if the results of a few minutes of your truly prodding it with a small screwdriver are anything to go by. The battery cover clips on with a reassuring click, and when you combine that with the lack of a screen to smash - more of this in a moment - I'm fairly sure you could drop it onto a hard floor and watch it bounce right back up with little in the way of harm.
The handset itself is dominated by a large silver navigation button that along with the flush pressure-sensitive keypad works rather well. In fact, the keypad is one of the F3's real plus points - the actions are well weighted and the surface tactile, making keying errors is very rare indeed. Motorola has resisted the temptation to reduce the size of the handset by a few extra millimetres and ended up making the keypad too small for average adult fingers, and it gets a big podgy thumbs-up for that. The keypad looks well water resistant too - in fact I'd hazard a guess that it would come through a fair soaking in pretty good order, though with power and headset connections routed via a standard Motorola jack on the right of the handset it is clearly not that waterproof.
Sponsored: Becoming a Pragmatic Security Leader