The SANs of Mars
Imaging the Red Planet at 2GB a time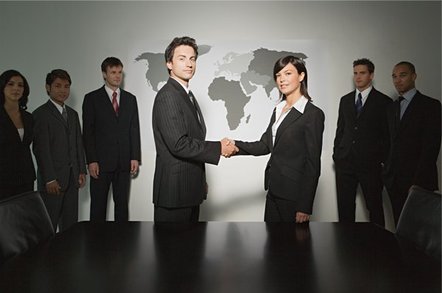 Networked storage has proved a boon for US scientists studying high-res images of Mars, which can have file sizes in excess of 2GB.
The US Geological Survey (USGS) is using a clustered storage system from Isilon IQ to store thousands of images from the Mars Reconnaissance Orbiter, currently circling the Red Planet.
Aboard MRO is HiRISE, the High Resolution Imaging Science Experiment, a project led by the University of Arizona. It includes a 50cm aperture telescope and 14 camera elements, which are combined to create a virtual 1.2 Gigapixel mono camera and a 240 Megapixel colour camera.
HiRISE is able to resolve down to one metre or less, according to its designers. Images typically cover an area of 6km by 12km, and many will be taken in stereoscopic pairs to provide more information about that area's topography. You can check out HiRISE images of Mars here.
"With the advances in photographic telescopes and aerial cameras, the digital images we are able to capture with HiRISE are unique in their incredibly high resolution and complexity," said Chris Bradshaw, a senior engineer with the USGS astrogeology research programme. He said only clustered storage can provide the scalability, capacity and performance that's needed when working with such huge image files.
The Isilon IQ gear has enabled the USGS team to consolidate all its HiRISE images, including both processed images and the original raw data, into one single global namespace and file system that provides access from both Windows and Unix systems, and also has snapshot capabilities for data protection.
There are reports that the image flow from HiRISE could dry up, however. According to a recent story on Nature.com, seven of the 14 camera elements are sending back spurious data and one of the four colour detectors has failed completely. This has only led to a two percent loss of signal so far, according to the mission team, but the problem could eventually hit all the detectors.
That won't leave the coast clear for Martians to emerge from hiding though - MRO has other instruments on board, and it is only one of several Earth spacecraft orbiting the planet, plus there are two rovers on the ground. ®