Apple TV does work with (some) SD TVs
Myth shattered
Updated Apple's Apple TV set-top box will indeed connect to a standard-definition CRT TV of the entirely old-style non-widescreen, 4:3 ratio variety, it has emerged.
Apple's online forums are full of questions from would-be buyers about this, but the first categorical statement that the Apple TV does work with old TVs comes from software developer Rogue Amoeba, whose rather good Mac OS X sound-grabbing app, Audio Hijack, we've been using for years.
According to RA, the white iPod-for-your-TV box supports not only the 1080i, 720p, 576p and 480p resolutions defined by the HD world, but also 480i and 576i beloved, respectively, of NTSC and PAL tellies. Including 4:3 jobs.
Here's RA's pic to prove it: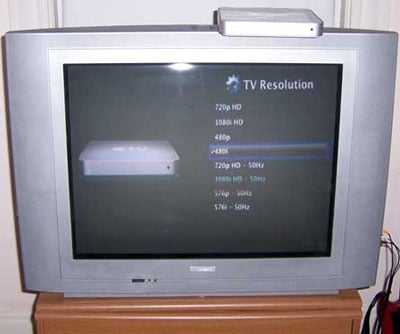 RA's article on the Apple TV makes plenty of other pertinent points so we'd recommend to give it a read if you're a potential buyer. The full story can be found at RA's website, here
Of course, the TV still needs to have component-video ports, which many older models don't. Register Hardware reader Paul pointed out this little gadget: the snappily titled JST Component to RGB/VGA Converter. Plug your Apple TV into the box's component-video ports then connect your TV to the unit's SCART output. Doddle.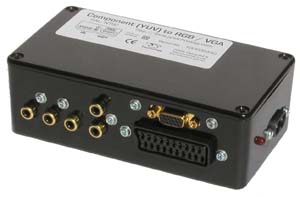 The only snag: the JST costs £150 - almost as much as the £199 Apple TV. More details can be found here.
Update
Top marks to reader Julian Wright who a spotted this £7 component-to-SCART adaptor: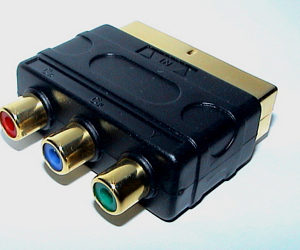 A possible problem is that it requires a SCART socket "that supports component video. RGB and component are not the same and this adapter will not allow connection of an RGB signal to component", the supplier warns.
The sound you can hear in the background are all those TV owners rooting around for long-lost manuals to see what kind of SCART connectors their tellies have...