Aspiring Capgemini workers fight for more pay
HMRC profits not trickling down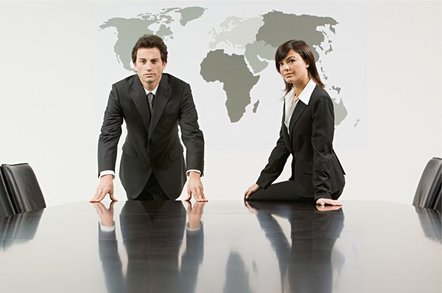 Unionised IT workers on HM Revenue & Customs £8bn Aspire contract have voted to take industrial action in protest at a below-inflation pay offer from their employer, Capgemini.
The House of Commons Public Accounts Committee heard in December how Capgemini's expected profits on Aspire had doubled to £1.1bn, in line with rising costs. The Committee told the supplier it had been given an "early Christmas present."
Chris Morrison, chair of the PCS Capgemini national shop steward committee, said: "The company are making huge profits out of Aspire. They made a pay offer of 2.35 per cent. Our members voted to reject that overwhelmingly."
He said Capgemini cancelled meetings with the unionised staff in January and have effectively ignored their rejection of the below-inflation pay offer. The 350 staff who took their union membership with them when they were transferred from HMRC to Capgemini voted this week to take industrial action for a 5 per cent pay claim. They decide today what form that action will take.
The cost of the Aspire contract has ballooned from £3.5bn to £8.5bn since it was first awarded to EDS, Capgemini's predecessor in 2003, the Public Accounts Committee heard in December. Changing customer requirements were blamed for the additional costs. HMRC told the committee that it was happy with the profit Capgemini was making on the project and defended a £37.5m payment it made to help Capgemini take over the contract from EDS.
Despite all this, Morrison said the government's Gershon efficiency drive was forcing Capgemini to cut costs. A cost-cutting target of 15 per cent was being passed onto suppliers, he said, and the suppliers were passing it onto their staff.
The dissatisfied Aspire staff do software support, development and testing for HMRC on a typical salary of about £30,000. The Public and Commercial Services Union (PCS) said yesterday that the IT firm had made £50m profits in the year after the contract was signed in 2004. The below-inflation pay offer had been a "slap in the face", it said.
A Capgemini spokeswoman said it was negotiating with the union, but refused to comment further.®
Sponsored: Minds Mastering Machines - Call for papers now open