Being the web devotees that we are, the first application we launched was Internet Explorer - though we were saddened by lack of browser options, such as Firefox. We nipped down to a local coffee house and clicked onto the web courtesy of the E600's integrated 802.11g Wi-Fi link, and within seconds - yes, seconds - were accessing web-based email accounts with ease and display clarity.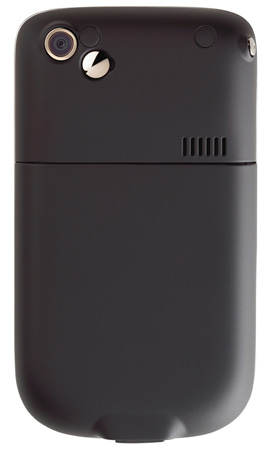 Using the E600's QWERTY keyboard, we sent several test emails back to Register Hardware Towers - but soon found data input to be slow and laborious because the keys are just too small. The E600 may be excellent for reading emails while you're away from your desk, but you can pretty much forget sending them because the keys are fiddly, especially in comparison to the BlackBerry.
The E600 allows you to scroll through content either with its central five-way navigation key or with a touchpad-like bar, dubbed the Jogger, on the phone's top right-hand side. While a useful function for manicured fingers, the Jogger's angle and sensitivity means the E600's business user target market with larger fingers - think well-fed and suited executives - will catch the bar and consequently be thrown all over the page they are trying to view.
The Jogger bar is also attached to a "useful" Microsoft Outlook link, meaning that if you aren't thrown all over the page when you mistakenly catch the bar, you'll almost certainly be launched into Outlook.
Speaking of email, it's undoubtedly the E600's central theme. If you don't link it up to a BlackBerry account using the bundled Connect application, the E600's ActiveSync facility will ensure that you are able to sync it to your desktop computer and talk to Microsoft Exchange push email servers.
Owing to its operating system, the E600 is also equipped with Windows Media Player, which allowed us to watch the review videos we made and saved to the phone's unbelievably small Micro SD memory card.
Sponsored: How to simplify data protection on Amazon Web Services