T-Mobile UK prices up Ameo UMPC-style communicator
From under £120...
HTC's UMPC-like smart phone, Athena, is now available in the UK in its guise as the T-Mobile Ameo priced at a mere £120 - provided you pick the right airtime package, of course.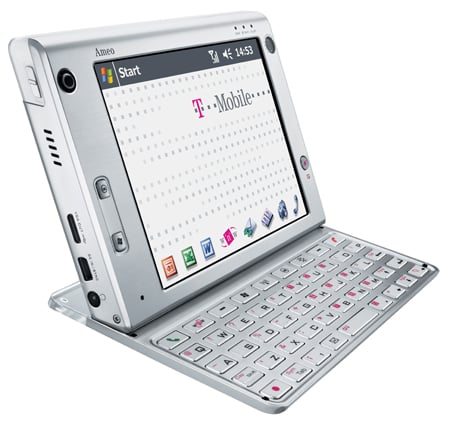 Pay less up front for connectivity and the Ameo itself will set you back £430. Even that's not bad for a 3G UMTS/HSDPA machine with a QWERTY keyboard; 5in, 640 x 480, 65,536-colour screen; 8GB hard drive; 128MB of memory; Bluetooth 2.0; 802.11b/g Wi-Fi; three-megapixel camera; and an SDHC-compatible memory card slot. It runs Windows Mobile 5.
All of this comes in a 13.3 x 9.8 x 1.6cm, 355g unit that has battery capacity sufficient for 6.5 hours' talk time and 300 hours in stand-by mode, according to T-Mobile.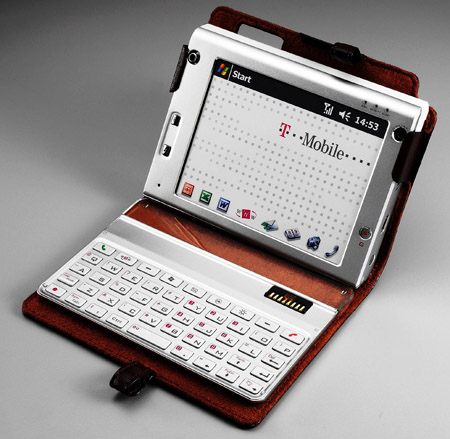 HTC is expected to offer Athena itself in due course, as the Advantage X7500. Unlike Ameo, the X7500 will not be tied to a specific network, but expect to pay more for it as a result.