Horizon digests year of feasting
Burp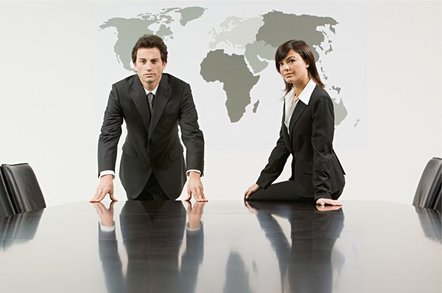 Horizon Technology Group has been showing off after a year of gorging on high-margin acquisitions.
The firm's preliminary results for the year ended 31 December 2006 show a 29.8 per cent in profit after tax and a 49.8 per cent jump in revenue.
It acquired three firms in the year - IP networking reseller Equip, Irish SAP consultancy EPC, and WBT, a "provider of learning management solutions".
The firm made organic growth of 19.2 per cent, and recorded revenue of €257.9m, up from €175.6m in the previous year. Profits were helped, it said, by the sale of its lower margin distribution business in Ireland. It recorded €5.5m profit, up from €4.3m. It received all but €2.2m for the distribution sale, which it would get from Westcoast, the buyer, in the first quarter of 2007.
Horizon's financial statement said it had been trying to operate exclusively in high-margin areas, and had achieved an increase in gross margins from 12 per cent to 16.7 per cent. It did not detail what margins each of these businesses was making, but it did say it spent €16.55m on them, €13.3m of which went on Equip. It still has a possible €3.3m to pay out in 2007.
It also recorded its first six months of profits from a "bolt-on" IBM business, started in on storage solutions and struck a partnership with Oracle. There'll be more bolt-ons to come, it said, both organic and acquired, in high-margin sectors.
The outsourcing market, it said, had been growing particularly well in Ireland, while in the UK and Ireland IT infrastructure demand had been growing in single figures. It expected corporate spend would be "strongest" in mobile communications. Vendors were concentrating on their core functions and farming much of their technical services work out to firms like itself. ®
Sponsored: Minds Mastering Machines - Call for papers now open