Dell, Alienware offer 1TB single-drive upgrade
At a price...
Dell and its Alienware subsidiary have begun offering buyers the chance to configure new gaming desktop PCs with Hitachi's 1TB hard drive - enough space to store an almost inconceivable quantity of digital stuff.
The Hitachi Deskstar 7K1000 - announced earlier this year - is available to install in new Dell XPS desktops, and Alienware Aurora and Area 51 machines. The 7,200rpm HDD connects across a 3Gbps SATA interface. It has 32MB of cache and is rated at 8.7ms for average seek time and 4.17ms for average latency.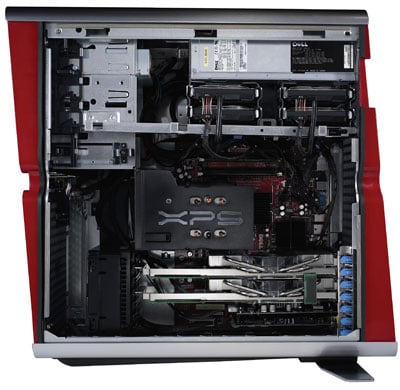 Its capacity comes at a cost, mind you. Dell wants an extra $540 above and beyond the cost of a 160GB SATA HDD to fit the drive.
Sponsored: How to Process, Wrangle, Analyze and Visualize your Data with Three Complementary Tools