Seagate ships free-fall detecting laptop hard drive
Capacities run to 160GB
Seagate has said you can now buy the world's first 7,200rpm notebook hard drive that uses perpendicular recording technology to boost storage capacity and can detect when it's being dropped.
The drive, the Momentus 7200.2 is available in a range of capacities running from 80GB to 160GB. It's based on the 2.5in form-factor that's the de facto standard for notebooks and connects to the host machine across a 3Gbps SATA interface, so the line's ready to replace lower-capacity and slower, 5,400rpm hard drives built into most modern laptops.
Each drive contains a motion-sensor. If it detects the drive is in free fall, it immediate and quickly moves the read/write heads away from the platter to prevent them damaging data upon impact.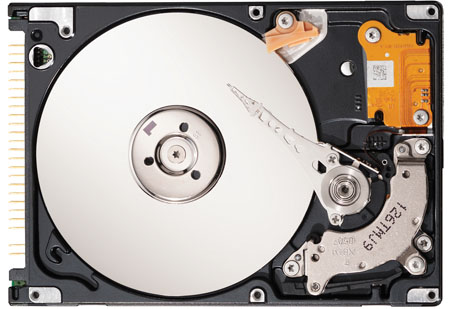 Available now around the world, the 160GB version retails for around $170 (£88/€130).
Sponsored: What next after Netezza?