IBM produces smaller Cells
Destined for servers not PS3, at least not at the start...
IBM has beguin punching out a 65nm version of the Cell processor used in Sony's PlayStation 3. Gamers should not get too excited: Big Blue's Broadband Engine - to give Cell its full name - is aimed not at consoles but slimline servers.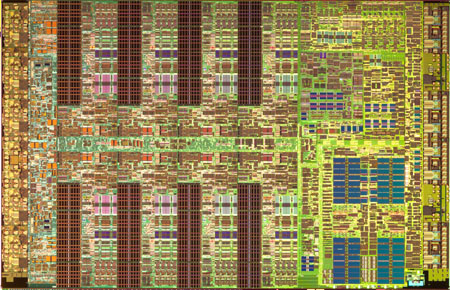 IBM co-developed Cell with Sony and Toshiba, and has been producing 90nm chips for its BladeCenter SS20 servers. The new version will allow it to speed the chip up or offer it as a low-power version of the existing part. The smaller size means IBM should be able to get more working chips out of a standard 300mm wafer than before, paving the way for lower prices.
Sony produces its own Cells for the PS3, but recent strategic shifts at the consumer electronics giant suggest it may begin to look to other chip makers to produce the Broadband Engine in a bid to cut costs. So it's possible IBM's Cells may end up in consoles after all.