T-Mobile UK posts MDA Mail smart phone
Back in BlackBerry
T-Mobile UK has made its BlackBerry-like MDA Mail smart phone available to buyers, pitching the quad-band, QWERTY keyboard equipped handset with its Web'n'Walk data tariff for no more than £70.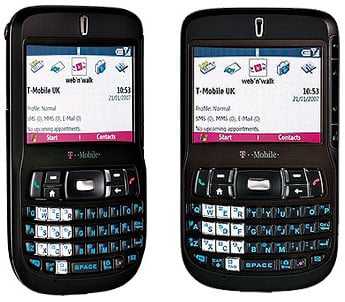 The device - better known, perhaps, as the HTC S620 'Excalibur' - weighs in at 130g and measures 11.6 x 6.3 x 1.3cm. In addition to the GSM/GPRS connectivity it has Bluetooth on board. It runs Windows Mobile 5 with push email. A two-megapixel camera is part of the package too.
T-Mobile claimed the MDA Mail has a talk time of up to five hours and will last up to 218 hours in stand-by mode.
The carrier is offering the handset on a Flext monthly contract with the option of adding an unlimited (sort of) Web'n'Walk data package.