Intel 'Robson' Flash cache reborn as USB unit
Not just for laptops now, too
Updated Intel has become the latest chip maker to offer a Flash-based solid-state hard drive, though it's pitching the part not as a replacement for magnetic hard disk storage but as an adjunct to it.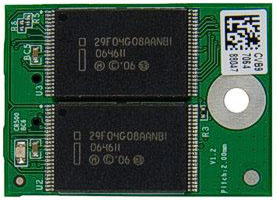 The unwieldy named Z-U130 Value Solid-State Drive will be offered in 1, 2, 4 and 8GB capacities. Each card connects to the host through an internal connection that used USB 1.1 and 2.0 signalling for compatibility with existing systems.
Intel quoted read and write speeds of 28MBps and 20MBps, respectively.
Interestingly, Intel said it sees roles for the Z-U130 in servers, desktops and notebooks. Previously, it announced 'Robson', a Mini PCI module designed to add Flash to laptops and set to be offered as an optional adjunct to 'Santa Rosa', the next major version of its Centrino platform.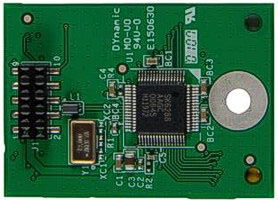 Has Intel dropped Robson's Mini PCI interface for the more widespread USB? If it has, it's a smart move, allowing the Flash drive to be used in a wider range of system and ensuring the part is ready to be used by Windows Vista's ReadyBoost technology, which is designed to use USB-connected Flash as a hard drive cache to reduce application load times and conserve power.
Update The Z-U130 isn't Robson, our Intel sources tell us. Expect a Mini PCIe Robson for applications that need much greater bandwidth than USB can provide.