Blog boy Scoble crippled by BBQ crisis
Phone loss induced twittering
SXSW People with little to do collapsed in a panic earlier this week when cat-feeding diarist Robert Scoble revealed that he's given up blogging for barbeque.
The Scobelizer has instituted a one-week blogging ban due to fears that the SXSW music, movie and technology festival in Austin will prove too demanding. "I'm just snowed under with tons of ScobleShow videos, emails, BBQ's to plan, and all that," the beefy socialite noted on his glob spot. "So, I'm just gonna shut down the blog until next Wednesday."
World+Dog hoped Scoble would stick to his word. But just two days later the spew erupted again.
"Aaarrgghhh, I left my cell phone at home by accident," he wrote today.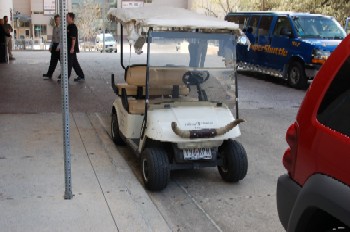 The Microsoft-ex has apparently replaced his cell phone with a strange, sexual practice.
"Here at San Jose (we're in the airport on the 'nerd bird' as Irina Slutsky calls it) there's geeks sitting on the floor Twittering each other."
While Scoble has gone silent, other globules have latched onto SXSW as a platform for unlimited self-expression.
Show goers will be treated on Sunday to a panel called "The Rise of Blogebrity".
Blogging has evolved from geeky side project to magazine-cover material. Along the way, a number of 'blogging celebrities' have emerged legitimate media personalities with daily audiences equivalent to a cable show and salaries approaching 6 (and in some cases even 7 digits). Is it a media bubble, or just the beginning?
Great question. . . . ®