Samsung upgrades UMPC for Vista
Samsung has tweaked its Q1 ultra-mobile PC (UMPC) for Microsoft's Windows Vista operating system, boosting the handheld computer's specs to increase its processing performance.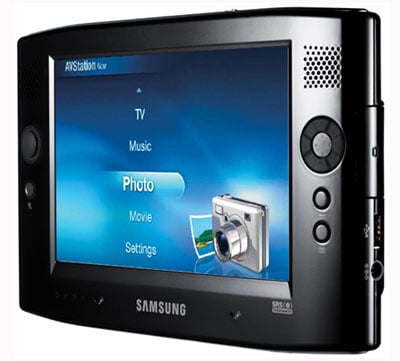 The new model, the Q1P, sports a 1GHz ultra-low voltage Intel Pentium M processor in place of the original Q1's 900MHz Celeron M. It's also got 1GB of DDR 2 memory, up from 512MB, and replaces its predecessor's 40GB hard drive with a 60GB unit. Both versions use Intel's ageing GMA900 integrated graphics chip to drive their 7in, 800 x 480 displays.
The Q1P is available in the US now for $1299 (£673/€988). It's not yet known when - or if - the Q1P will come to Europe.