Police investigate e-tailer as site goes off air
PCPartsAndMore No More?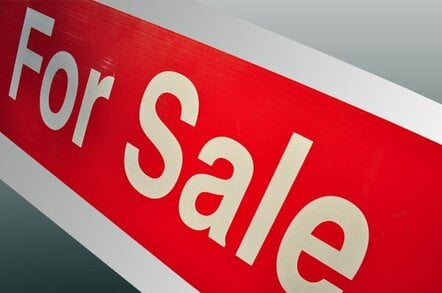 Exclusive Shortlived ecommerce outfit PCPartsandMore.co.uk disappeared from the web yesterday afternoon as Dabs.com accused the site of lifting its HTML and Trading Standards and police both confirmed they were investigating the operation.
The site's disappearance followed days of mounting concern about the firm in forums. Posters complained about non-delivery of orders, requests for unusual amounts of ID information, and the site's apparent lifting of HTML from Dabs.com.
As of yesterday morning, PCPartsAndMore was no longer taking orders, and by yesterday afternoon the site was no longer available.
Lancashire Police yesterday afternoon confirmed they had received a complaint about the firm and "that complaint is being investigated". The complaint appears to concern potential ID fraud.
Blackpool Trading Standards told us they're aware of PC Parts Ltd and are investigating.
Dabs.com owner BT also said it was aware of the "issue" and was liaising with industry bodies.
The site claimed to be a Verisign Secure Site and a thawte secure site, but both the certificates offered were false. Verisign confirmed PCPartsAndMore held no certificate. Furthermore, it never held ISIS accreditation.
The site's "About Us" blurb claimed "pcpartsandmore.co.uk is a web-based Commerce store for our hugely successful parent company PC PARTS LIMITED based in BLACKPOOL England". PC Parts Ltd is a limited company registered in Blackpool, with the Secretary given as accountancy firm Rawcliffe & Co.
Rawcliffe & Co's Brian Blackburn said he had never heard of PC Parts Ltd or PCPartsAndMore until Dabs.com got in touch to ask what PC Parts Ltd was doing lifting its HTML for PCPartsAndMore.
The domain www.pcpartsandmore.co.uk was, according to a whois trawl, registered on 23 February in Germany to an address in Scotland. It's hosted by the UK arm of 1and1.
The woman in whose name the domain is registered told us she had nothing to do with PCPartsAndMore and had been advised to make no further statement since the matter was now in the hands of the police.
A check on Companies House reveals there is "an active proposal to strike off" the company. This action is taken when a company fails to fulfill the requirements of filing annual returns and annual accounts or if action has been taken in court to wind the company up.
We wanted to call PCPartsAndMore for its comment, but according to the contact page yesterday morning: "Due to to the overwhelming demand PcParts is experiencing at the moment Telephone assistance is currently restricted to after sales customers only, for a short period."
Accordingly, we requested feedback via all of the email addresses listed. We had not received a reply as of 3.20 UK time yesterday afternoon, when PCPartsAndMore suddenly went offline. ®