Digital data will increase sixfold by 2010: study
988 billion gigabytes to be stored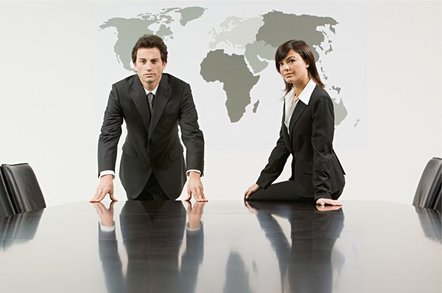 Imagine 12 stacks of Harry Potter books reaching from Earth to the Sun - that's equivalent to the amount of data stored on digital devices within three years.
New research suggests digital information will occupy a staggering 988 billion gigabytes of storage space in 2010 - more than six times its current quantity.
It seems that all of our digital activity is adding up, particularly data heavy applications such as video downloads from YouTube and digital music from sites like iTunes.
According to a new IDC report, the digital universe measured 161 billion gigabytes (or 161 exabytes) in 2006. This is approximately more than three million times the information in all the books ever written - a staggering amount of detail to accumulate in a such short space of time.
The EMC-sponsored study measured and forecast the amounts and types of digital information created and copied in the world up until 2010. This includes digital images, video, email, music and other types of information.
It seems that snap-happy digital camera owners are making up a large proportion of the digital universe, with images being captured by more than 1 billion devices, from cameras and phones to medical scanners and security cameras.
More than 150 billion images were captured on digital cameras in 2006, with a further 100 billion captured on mobile phones. According to IDC, more than 500 billion images will be captured by 2010.
Meanwhile, more people are regularly getting online than ever before. In 1996, when the web as we know it was a mere two years old, only 48 million people used the internet on a regular basis. By 2006, however, this figure had grown to 1.1 billion, a figure that IDC expects to rise by another 500 million users by 2010.
Email usage has also surged, with the number of email mailboxes growing from 253 million in 1998 to almost 1.6 billion in 2006. The popular communication method has grown three times faster than the number of people actually using it.
Internet instant messaging (IM) is also expected to grow in popularity, with 250 million accounts predicted by 2010.
"The incredible growth and sheer amount of the different types of information being generated from so many different places represents more than just a worldwide information explosion of unprecedented scale," said John Gantz, chief research officer and senior vice president at IDC. "It represents an entire shift in how information has moved from analogue form, where it was finite, to digital form, where it's infinite."
Although almost 70 per cent of the digital universe will be generated by individuals by 2010, the study found organisations will be responsible for the security, privacy, reliability and compliance of at least 85 per cent of it, through data centres, telephone and hosting switches, or data back-up depositories.
"This explosive growth will change the way organisations and IT professionals do their jobs, and the way we consumers use information," said Mark Lewis, EMC executive vice president and chief development officer.
"Given that 85 per cent per cent of the information created and copied will be the responsibility of organisations and businesses, we must take steps as an industry to ensure we develop flexible, reliable and secure information infrastructures to handle the deluge."
Copyright © 2007, ENN
Sponsored: Minds Mastering Machines - Call for papers now open