Game sends arcade enemies into the real world
But only Treo owners can see 'em...
Palm OS games developer ToySpring has updated its novel shoot-'em-up Arcade Reality - a game that superimposed alien attackers onto the output of a Palm Treo's digicam.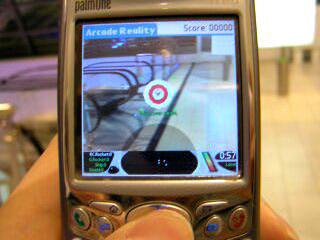 Not so much virtual reality as altered reality, ToySpring's title uses the real world as a backdrop for its arcade action. The game detects changes in the camera display to sense how you're moving in its own 3D world. So if there's a nasty behind you, turning round will bring it into view.
At the same time, it's an homage to the golden age of arcade gaming too, pitching the player against beings with more than a passing similarity to space invaders, Pac-Man ghosts, flying saucers, asteroids and Star Wars TIE fighters. There's even a fire-breathing dragon.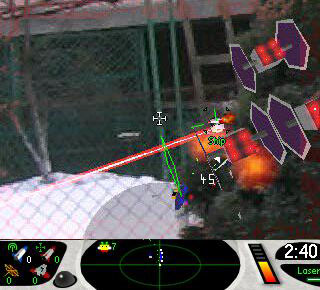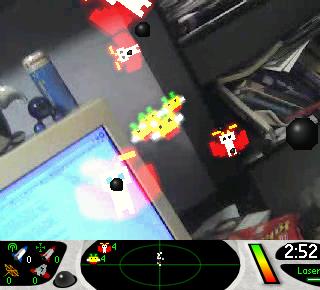 Arcade Reality 1.1 is available now for the Palm OS-based Treo 650, 680 and 700P. The game costs $15 to play in its entirety, but a set of early levels can be tried free of charge.