VMware adds to desktop assault with ACE 2
Three years between betas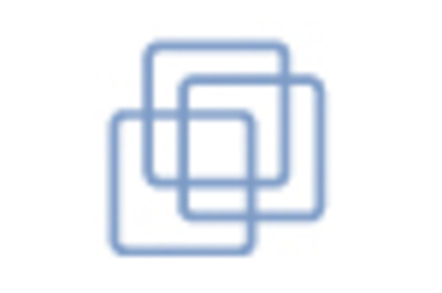 VMware has hoisted a revamped version of its ACE desktop virtualization software onto a beta testing site.
The beta code for ACE 2 Enterprise edition includes a handful of tools not found in the software' predecessor, which has been around since, gulp, 2004.
Most importantly, customers will find improved security for desktop virtual machines, more supported operating systems and a server-side management product. The ACE freshening comes as VMware hopes to make a bold desktop partitioning charge to boost revenue.
The ACE software allows customers to create a type of desktop in-a-can. Administrators can craft a package with their desired operating system, applications and settings. They can then pop that package onto PCs and laptops with relative ease, making use of VMware's virtual machine distribution technology. The idea is that ACE gives administrators an easy way of installing lots of desktop images at a company or school and tapping plenty of controls for those images.
For example, the beta of ACE 2 will let administrators set an expiration date for their desktop images. A university could use this tool to kill pre-packaged images full of course material, file-trading locks and other school specific info at the end of a semester.
These same images can now be fully encrypted and offer better device management. Don't want your employees having access to their USB ports? Fine. ACE 2 can shut those pesky ports down. (USB 2.0 is supported in the new beta, incidentally.) Such technology could come in handy at Los Alamos National Laboratory where they're using duct tape and cardboard to block USB ports. Seriously.
Along with these controls, VMware has added support for a wider set of Linux distributions. The likes of Mandriva and Ubuntu have joined SuSE and Red Hat. The beta includes support for Microsoft's new Vista operating system as well, along with XP support. Customers can use 32-bit or 64-bit OSes and manage images up to 8GB in size.
To keep track of all the virtual machines, VMware rolled out ACE Management Server. This does what you might expect by letting administrators monitor and control all of their ACE images and do things such as canceling an ACE image from the server console.
"In the past, we had a manager, but it wasn't a fully independent component," said Jerry Chen, a product director at VMware. "The new software is more fully-featured and can track all of a customer's virtual machines – both active and inactive."
In addition to the previous tools, VMware has started shipping something it calls Pocket ACE, which is simply the ability to place desktop images on a USB drive or other portable storage device and then have the software load automatically on a machine.
VMware claims thousands of ACE customers, including a mix of corporate and education clients.
For those preferring server-centric management of desktop systems, VMware sells Virtual Desktop Infrastructure, which is aimed at blade server and thin client type setups.
You'll find the ACE 2 beta here.
VMware thinks that desktop virtualization could end up being a bigger market than server slicing where it has made a killing over the past couple of years. Such talk, no doubt, pleases current EMC investors, eying VMware's upcoming IPO. ®