Riverbed boosts SSL over WANs
Adds secure enterprise apps to the acceleration list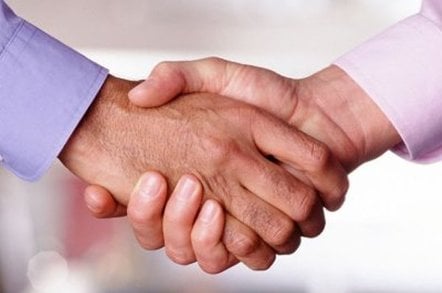 Riverbed is the latest WAN optimiser to add SSL capabilities, with a version of its RiOS operating system that lets its Steelhead appliances look into and accelerate SSL traffic. Riverbed said the addition was essential given the number of mission critical Web-enabled enterprise apps which now use SSL for security.
The software will be available to current licensees this month as a free upgrade, the company said. Called RiOS version 4, its other new features include enhanced HTTP streamlining which learns how a URL works and does predictive caching, and adjustments to get traffic through lossy lines faster by preventing TCP from throttling back the window size - but the key is SSL.
Riverbed CTO John Martin noted that the challenge is to avoid having the client authenticate to a local proxy instead of the remote server. The server SSL certificate should never leave the data centre, he said.
So his approach in effect proxies the client into the data centre, where a Steelhead decrypts traffic from the server or its SSL offload engine, optimises and compresses it, and then sends it on. The client-side Steelhead only caches the one-time session key.
"We allow the initial client connection to always go to the server," he said. "Then we have a copy of the server certificate on our box in the data centre. We run one session but in two TCP hops. We break open the connection in the client Steelhead and re-SSL it using the same session key."
He acknowledged that this limits its applicability to WAN links inside an organisation, with a Steelhead at each end. It is a growing issue though - Riverbed estimates that 15 per cent of enterprise traffic is SSL, and that it is growing over 50 per cent a year.
One of Riverbed's RiOS 4 beta-testers said it was able to transfer encrypted documents up to 56 times faster, with no loss of security. Other WAN acceleration developers already handle SSL, for example Blue Coat and F5, and more are working on adding it, including Expand, Silver Peak and Juniper.
"SSL has a tremendous effect on our ability to optimise," confirmed Expand's CTO, Efi Gatmor. "Towards the end of 2007, we will introduce an SSL proxy solution which can maintain a fully secure session without certificates leaving the data centre." ®
Sponsored: Detecting cyber attacks as a small to medium business