NetApp pumps its midrange
SAN/NAS hybrid is a rose, not a monster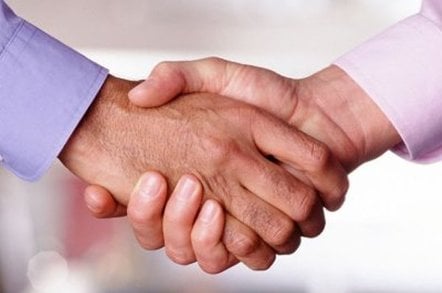 Network Appliance has renewed another chunk of its midrange, sliding the 3040 series in on top of the 3020 and 3050. The new box adds technology such as 64-bit processors, 4Gig Fibre Channel and Gig Ethernet, and is in effect a half-size version of the 3070 released last year.
The new box is available in two forms – the FAS3040 includes up to 126TB of 500GB hard disks, while the V3040 is just the virtualising controller and is aimed at users who have disk arrays already, or want to buy them from sources other than NetApp. Dual-active controller pairs are possible for resilience, too.
NetApp product marketeer John Rollason compared the FAS3040 to both SAN subsystems and NAS gateways from EMC and HP, claiming that NetApp's unified storage approach means it can do with one box what the others need two or three for.
"All our platforms support NFS and CIFS, plus iSCSI and Fibre Channel," he said. "Most analysts separate the market into SAN and NAS, but we don't. We don't believe you should have to make a choice."
He acknowledged that this can mean apparent inefficiencies – for example, emulating iSCSI block storage as a file which is in turn hosted on virtualised disk blocks – but claimed that it still outperformed its rivals in tests.
"We have an operating system and a file system at the core of the device," he said. "In the real world it's how the performance stacks up and we have benchmarks on that." For example, he cited Spec_sfs tests which showed the FAS3040 outperforming an EMC Celerra NS80G by as much as 38 per cent.
The FAS3040 and V3040 run the same Data ONTAP 7G software as NetApp's other filers. Rollason said this means the V3040 has features that rival virtualising storage controllers from EMC, IBM and HDS lack, such as NAS, low-overhead cloning, and thin provisioning.
The FAS3040 will cost around £45,000 for a device with one controller, 2TB of disk and the iSCSI software. ®