Apple updates iTunes for AppleTV but not Vista
iPod corruption glitch unfixed
Apple has updated its iTunes jukebox software, but Windows Vista users hoping the new release provides the promised support for Microsoft's latest operating system will be disappointed: Apple is still listing the app as an XP-only affair.
iTunes 7.1 is available now for both Mac OS X and Windows. The new release primarily incorporates support for Apple's upcoming AppleTV set-top box, which pulls iTunes-organised content on a PC or Mac and displays it on a widescreen TV.
The update also allows the app's Cover Flow feature, which mimics flipping through an LP collection cover by cover, to go full screen. Apple's website didn't reveal much else about the update, but the software's system requirements continue to state "Windows XP with Service Pack 2... Windows 2000 with Service Pack 4", with no mention of Vista.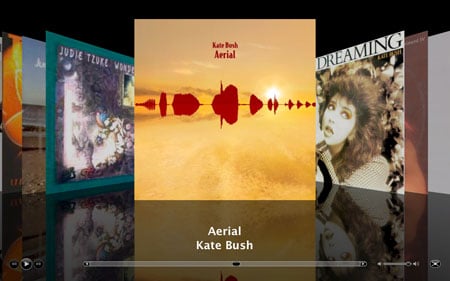 Apple admitted that while iTunes 7.1 address some of the previous release's Vista compatibility issues, the new version still isn't fully Vista friendly. Apple lists some minor problems - some text and graphics not rendering correctly, and Windows Address Book entries not syncing with connected ipods - but crucially the major issue of iPod data corruption has not been fixed in iTunes 7.1.
Apple said it was "actively working with Microsoft" to resolve these problems.