Striking staff harry Fujitsu
As talks break down again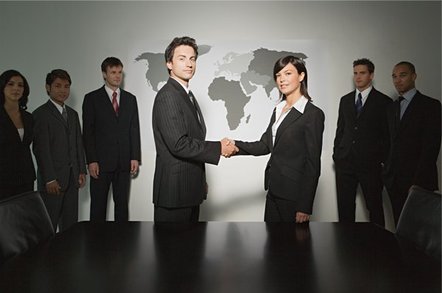 Fujitsu Services has walked away from talks with striking UK staff for a second time after they refused to postpone industrial action while a compromise was being hammered out.
Fujitsu last agreed to talks after staff at its Manchester office went on strike in November. According to the union, the talks were getting nowhere, but the employer walked away rather than agree to the solution recommended by ACAS (the Advisory, Conciliation and Arbitration Service) that the matter go to arbitration, where a compromise would be decided for them.
Fujitsu subsequently refused to talk. So the union planned more strikes and pulled a stunt that involved sitting outside the entrance to the Central Park office with what they called their negotiating table: "If Fujitsu won't come to the negotiating table, we'll take the table to Fujitsu," the union announced.
Fujitsu returned to talks a little over a week later, on 19 February, and again on 23 February. More talks where due on 9 March, said a Fujitsu spokesman.
"But on 1 March the union told us it was going to strike on the 7 March and we said we can't have meaningful talks under the threat of strike action," he said.
The talks might have been moving slowly, he said, but "progress was being made".
Amicus, the union, said in a statement that it had offered to yield on "one of the company's key issues". Neither side would say what it was, but the matter on which Fujitsu refuses to compromise is the union's demand to represent all 850 staff at the Manchester office, regardless of whether they agree to their representation. There are about 300 union members at the office.
The progress, however, might have been one-sided. The union's statement said Fujitsu had not offered to move on any issue. Amicus members at Fujitsu had planned a series of nine strikes before Easter in defence of union recognition, redundancy, redeployment, and pay.
Fujitsu staff will march on Downing Street this Wednesday, 7 March, to present a petition "to ensure suppliers behave ethically". They will also be holding pickets outside the offices of an as yet unidentified Fujitsu customer around the country on Saturday 17 March. ®
Sponsored: Minds Mastering Machines - Call for papers now open