MS readies 512MB Xbox 360 memory card
Triples Xbox Live Arcade game size too
Microsoft will next month offer Xbox 360 gamers a 512MB memory module, a handy boost for owners of the hard drive-less incarnation's of the games console - they're currently limited to 64MB.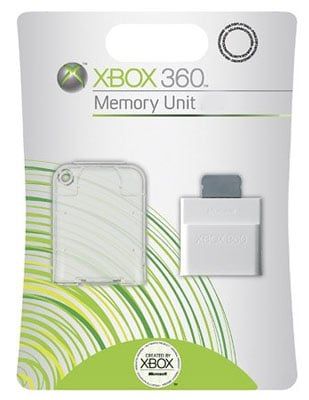 The move is part of Microsoft's attempt to push Xbox Live Arcade. Not only does the 512MB memory card provide more space for downloaded titles, but since Microsoft also said it will now allow games developers 150MB of storage per title, up from 50MB, many gamers are going to need a bigger card.
Indeed, the new card will come with Geometry Wars: Retro Evolved pre-installed, though only for a limited time, Microsoft said.
The 512MB Memory Unit is due to go on sale around the world on 3 April for $50 (£26/€38). The 64MB card will fall in price on the same day, from $40 to $30.