Big Blue searches BBC for Teletubbies
Cleaning up the Higgledy House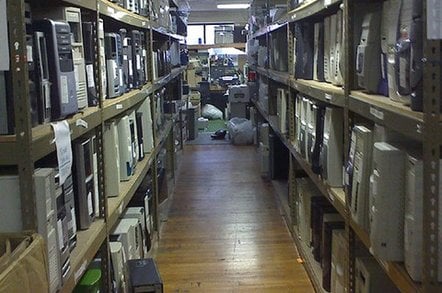 Updated: Big Blue and the BBC are teaming up to offer decent video searching of kids' content from CBeebies and CBBC.
The two are working on various projects, but the first will use IBM's Marvel technology to search video content from children's TV channels.
According to the BBC press release, IBM's Marvel can categorise images and video according to its appearance and so make it searchable. This will be used to create a search engine for kids to dig around in the archives of the BBC's kids channels.
IBM will work with Siemens, the Beeb's existing technology partner.
They will further work to create the BBC's Media Hub, which aims to act as a central repository for Beeb content.
Other projects include customer relationship management, joint research, and rights management.
BBC's press release is here.
Updated: Paul Cheesbrough, BBC's controller of digital media, told the Reg: "The deal is really with IBM's labs. Marvel creates meta data for search engines automatically - we could do this before but it tooks teams of people. It looks at character, content, colour, speech and mood. We've looked at this kind of technology before but been dubious, this time we were very impressed - they're using a new set of algorithm which gave interesting results."
The Beeb chose kids channels to pilot the technology because of the range of online content they provide.
Cheesbrough explained that the second part of the deal was to add Media Hub to the BBC's existing network. Cheesbrough said: "It adds an intelligent layer to our network so we can move digital content around and feed it into other applications." ®