Apple presses pause on AppleTV roll-out
Ship-date shifts to March
Apple's AppleTV digital media player will not now ship until mid-March, a company spokeswoman has confirmed. The delay, the subject of much rumour-mongering over the last month or so, amounts to a set-back of a couple of weeks.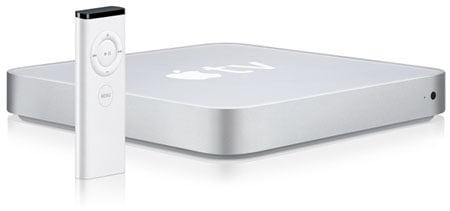 "Wrapping up Apple TV is taking a few weeks longer than we projected, and we now expect to begin shipments mid-March," the company told the Reuters newsagency.
Apple said in January that the £199/$299 device would ship this month, and its UK website still lists February as the shipping window. The unit links a PC or Mac's music and video archive to a HD TV via an 802.11n wireless link or an Ethernet connection. It has a 40GB hard drive to cache content locally.