Windows for Warships nears frontline service
The real blue screen of death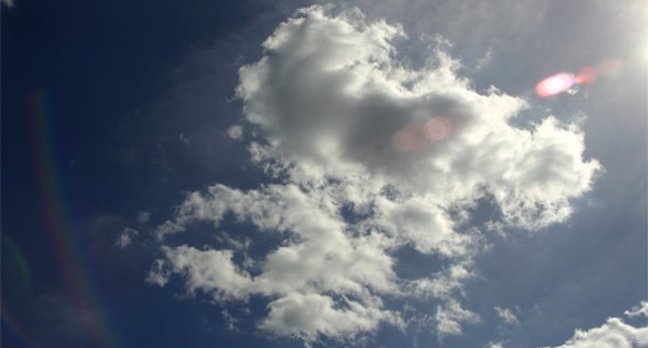 Analysis Everyone knows the differences between Windows and other operating systems. Steve Jobs has recently spent colossal sums telling us that most malware is written for Windows; also that using Windows is no fun and, even worse, seems to involve wearing a tie.
Those acquainted with the more foam-lipped Linux fanciers will also be familiar with the position that Windows use is morally corrupt, indicative of sexual perversion, and causes cancer.
A lot of customers keep buying from Microsoft, however. One may want to deploy a particular kind of hardware, perhaps used only by a few organisations. It may well be that you can only get the associated software from the hardware maker, and the vendor in question doesn't provide anything other than Windows-based machines.
One type of hardware where this is happening more and more is warships.
This shift has already been heavily criticised. Nonetheless, BAE Systems subsidiary Insyte, the UK's sole provider of warship command systems, has decided to standardise on Win2k (this was during the company's former incarnation as AMS).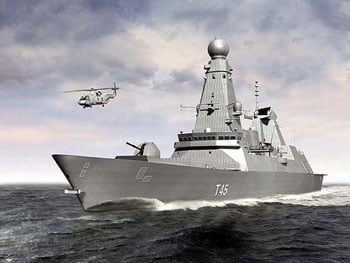 The Type 45 destroyers now being launched will run Windows for Warships: and that's not all. The attack submarine Torbay has been retrofitted with Microsoft-based command systems, and as time goes by the rest of the British submarine fleet will get the same treatment, including the Vanguard class (V class). The V boats carry the UK's nuclear weapons and are armed with Trident ICBMs, tipped with multiple H-bomb warheads.
All this raises a number of worrying issues. First up is basic reliability and usability. Most of us have stared in helpless despair at the dreaded blue screen; how much worse would you feel if that wasn't just your desktop gone but your combat display, and it really was the screen of death?
Surely we can't have our jolly tars let down by possibly untrustworthy, difficult to use kit such as Windows? Especially when you reflect that cost is not an issue. When you're buying destroyers at £1bn per hull, the price difference between 26 PCs and the same number of Sun workstations barely shows up.
Big step forward
All that may be so. However, the sad fact is that Windows will probably be a big step forward for the Royal Navy (RN). Anyone who has spent time in an RN warship is entirely accustomed to seeing equipment on which he may depend for his life occasionally throw a double six for no good reason. Windows may be unreliable, but it's hard to imagine it being as failure-prone as the kit which is out there already.
Again, Windows platforms may be troublesome to maintain, but most civilian sysadmins simply wouldn't believe the resources the navy can throw at problems. A present-day Type 42 destroyer carries at least four people who have absolutely nothing else to do but care for the ship's command system. As of just a few years ago, this was still a pair of antique 24-bit, 1MHz machines each with about 25KB of RAM.
Two of the seagoing sysadmins will be senior technicians with at least five years' expensive general training and months of courses specifically tailored for the kit they are minding now. Their assistants will be less skilled, but still useful. They can take care of drudgery – minor bumf, safety checks, making tea – freeing the real techs for serious work. And the on-board team would seldom be expected to cope with anything as complex as a software update. That would be done in harbour by more advanced specialists, probably including vendor reps. Nor do the combat sysadmins get lumbered with general IT desktop support; there are other people to do that, also lavishly trained. If any organisation can keep Windows functional, it's Her Majesty's navy.
There may also be perfectly valid criticisms to be made regarding Windows useability. When triggering missile decoys with seconds to spare, one doesn't need a superfluous pop-up box saying "Do you want to use soft kill?" with "Confirm" and "Cancel" buttons. But this kind of thing isn't going to faze you if you're used to entering instruction sets such as "PE L5414.10N L00335.67E R6000 TMDA [INJECT]" from memory without backspace or delete. During combat, mind. The one group of users to whom Windows 2000 might look pretty marvellous are RN warfare operators.
In fact, the navy is easily impressed by almost any modern technology. As another example, the RN is only today getting used to the avant-garde notion of display screens which can be read with the lights on. Her Majesty's warships still have a lot of crazy old circular-sweep CRTs – essentially, modified 1940s-style radar scopes – whose image is so dim they can only be used in darkness. On the bridge during daylight you often need a hood or blackout curtains just to check the radar.
Many of these aged displays have refresh rates measured in deciseconds, not milliseconds. To this very day, RN navigators typically have to track the ship's position in pencil on a paper chart. There is normally no moving-map display of the sort found in every merchant ship – or even minicab. The results of this luddism are often expensive and embarrassing.