Sun's servers resurgent in 2006 - Gartner
Dell's pungent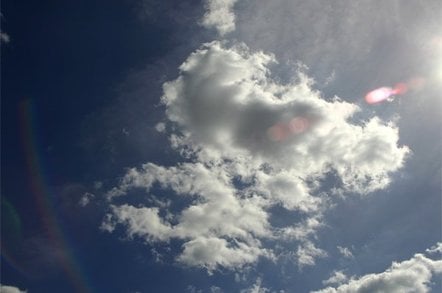 Sun Microsystems used 2006 as a throwback session by pushing its sales way higher while rivals were happy to exit the year with any kind of growth.
Fresh data from Gartner reveals that Sun's server revenue shot up 15 per cent ($5.7bn) during 2006. The company was the only major vendor to enjoy significant sales gains. IBM ($16.9bn) grew sales just 1.7 per cent, Dell ($5.4bn) stayed flat, HP's ($14.2bn) sales dropped 2 per cent and Fujitsu's ($2.5bn) dropped 7 per cent. Sun's sales boost allowed it to retake the number three position in total sales from Dell, according to Gartner.
All told, server vendors moved $52.7bn of boxes during 2006 - a 2 per cent year-over-year rise. They shipped 9 per cent more units to hit the 8.2m server mark.
In terms of servers shipped, HP actually outperformed the competition. It moved 2.3m boxes - up 8 per cent year-over-year. Dell boosted sales 5 per cent to ship 1.8m boxes, and IBM (1.3m) and Sun (368K) both increased sales 8 per cent. Fujitsu's shipments dropped 2 per cent to 257K.
The results, as they have for the last few years, reflect increased spending on smaller one-socket and two-socket servers, which explains the shipment increase and revenue decrease for an x86 power like HP.
Sun, however, seemed able to ship higher-margin, big iron in this environment. For example, its Unix server shipments actually fell 3 per cent during 2006, while revenue rose 12 per cent. No other major vendor posted an increase in Unix server revenue. IBM fell flat. HP, punished by the Itanium transition, saw sales dip 9 per cent, Fujitsu sales dropped 11 per cent and Groupe Bull sales dropped 20 per cent. Life remains tough for Itanic backers.
On the Unix shipments front, Gartner showed IBM boosting sales 12 per cent and Fujitsu kicking sales 8 per cent higher. Meanwhile HP's sales fell 10 per cent and Apple's sales fell 25 per cent.
IBM enjoyed the most significant rise in x86 system sales and shipments, while HP outpaced Dell.
Putting the results in context, you find Sun having its first really solid year since the bust, while Dell suffered through just about its worst year ever. Both IBM and HP have been strong performers in the last couple of years - keeping x86 sales high while working their Unix businesses as well - and kept that momentum going to a degree.
Unhampered by Itanium, IBM clearly produced a healthier high-end server business than HP in 2006. In its most recent quarter, for example, HP's high-end server sales fell 6 per cent, despite a 75 per cent rise in Itanium shipments. The company simply cannot move enough Itanium gear to offset its PA-RISC and Alpha losses.
IBM, however, must be concerned by HP's 45 per cent jump in blade server revenue. The sales surge shows a warm customer embrace for HP's new c-Class blade chassis and servers, while IBM remains locked into an aging design.
You can expect to see IBM go after the Unix business hard this year as it pushes out the Power6 chip, while HP will work to keep its x86 biz vibrant. Sun will clearly hope to keep its sales on the rise, while Dell looks for a sign of life injection.
Lucky for Dell, it has a new Opteron server line coming. Unlucky for Sun, it has to explain this whole APL/Fujitsu line to consumers in 2007, while dangling Rock-based boxes in 2008. ®
Sponsored: How to Process, Wrangle, Analyze and Visualize your Data with Three Complementary Tools