Samsung shows Mobile WiMAX kit
Samsung is getting ready for the day when Mobile WiMAX - also known as 802.16e - services become widespread an users want to connect their computers to the network. This week it demo'd a USB key that provides both WiMAX and 3G HSDPA connectivity.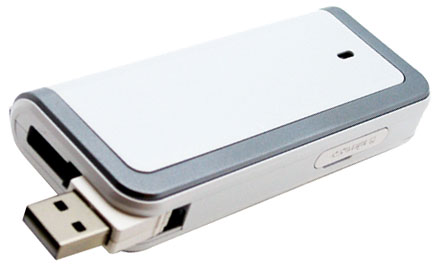 Simply called the Mobile WiMAX USB Dongle SPH-H1200, the device measures 9.6 x 4.6 x 1.5cm - not much smaller than a mobile phone, in fact. Samsung said it will ship with connection manager, SMS and phonebook software.
Samsung also showed off the H1100 PCMCIA add-in card for laptops, an alternative for Mobile WiMAX connectivity.
The South Korean giant said it expects WiMAX to become a key component of on-the-go broadband internet connectivity as we near 2010 and move beyond it.