Samsung to decant 2007 Bordeaux LCD TV line overseas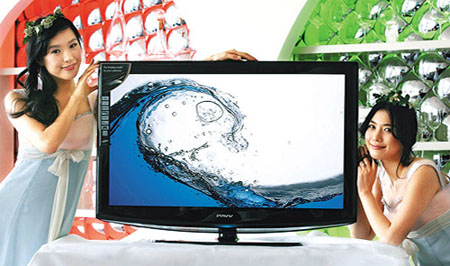 Samsung is to introduce its Bordeaux wine glass-styled - it says here - LCD TV set series into Europe and the US next month, the South Korean giant revealed this week following the introduction of the latest version of the telly in its home market.
The Bordeaux line's appeal, Samsung suggested, lies in its 10,000:1 contrast ratio, double the more commonplace 5,000:1. They also sport LED backlights for better colour reproduction. The viewing angle is 178°. Samsung said it will offer 32, 40 and 46in models.
The TVs come equipped with HDMI ports, and even a USB connector for plugging in iPods and other conent-filled Mass Storage devices.
In South Korea, the 32in and 40in models will retail for KRW1.6m ($1,714/£870/€1,317) and KRW2.4m ($2,570/£1,305/€1,975).