PC World in non-misleading TV ad shocker
What in the world?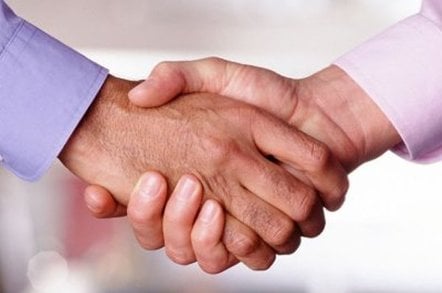 The Advertising Standards Authority (ASA) has rejected complaints against a PC World laptop advert which claimed the technology on offer was "pretty much future-proof".
Gripers posited there's no such thing as a "future-proof" laptop, because hardware and software are being constantly updated. The ASA gave PC World the benefit of any doubt this time though, taking pity on the oft-maligned DSG Group marketing department.
In the ad, John and Jane, late twenties, wander into one of the retailer's out of town tech sheds and are greeted by one of the PC World "experts". While the silly boyfriend mucks about in the background, the ladies talk nuts and bolts. The salesbot's "pretty much future-proof" promise is driven home with a sassy "unlike say..." comment directed by the woman at her idiot boyfriend. Cue hilarity.
The tricksy "pretty much" qualifier, together with the then-imminent release of Vista made saying the Vista-compatable Packard Bell iMedia 1569 is "future-proof" a fair comment, reckons the ASA.
Full adjudication here.
See related stories below for the endless stream of complaints that have kept the ASA and PC World creative boutique in mutual employment over the years. ®