Acer tries to drag up PC ASPs
The price isn't right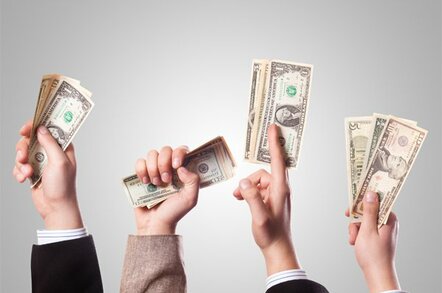 Acer is looking to buck the laws of the channel this year by driving ASPs up.
The vendor, which has been the hardware supplier in some of the more spectacular cheap offers from the likes of supermarket giant Tesco, is banking on customers developing a taste for the finer things in life to help it defy PC gravity.
Semmy Levit, UK country manager, said the firm was looking to get more SKUs on the shelves of its partners, at more price points. At the higher end he cited 17 inch and 20 inch notebooks as the sort of kit that'll get customers forking over more dosh. At the same time, he said, it hoped to scoop up more SMB customers.
Last year the vendor went all out to increase market share, and it says Gartner numbers show it took the top spot in the UK notebook sector in the fourth quarter, and the third place spot in the overall PC market.
European marketing chief Gianpierro Morbello insisted the drive to increase market share hadn't been at the expense of profits. He said the company had a lower cost, more horizontal structure than vendors such as HP. At the same time, he said, it had been able to increase its share by broadening its partner roster, which is not an option for Dell.
"We're not sacrificing profit," he said. "Profit is the top priority in the strategy."
Of course, Dell's little difficulty with exploding notebooks may have helped clear the way for Acer. Morbello said it would be foolish to discount Dell: "Having problems for six months doesn't mean you're no longer a player in the market."®