Valentine's Day Gadget Gift Round-up... for him
Reg Hardware's first round-up of cool kit. This time, stuff for the man in your life...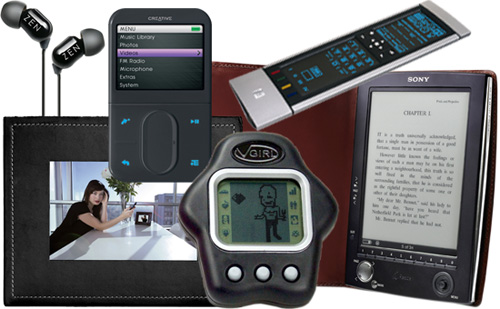 Yes, it's that time of year again when your relationship hangs in the balance dependent purely on how good the prezzie you buy your better half really is. Well worry not, you romantic fools - we've done the hard work for you. Disclaimer: if he/she thinks it's rubbish, we accept no responsibility for relationships dissolved...
Virtual Girlfriend
Sick and tired of him and fancy a change? Or do you just think he needs some practice at keeping you in the manner to which you want to become accustomed? Then look no further than the virtual girlfriend, a Tamagotchi for adults, if you will, where your boyfriend can meet, court, fall in love but have absolutely no chance of copping off with, up to eight virtual lovelies by showering them with gifts, complements and even a bit of dirty talk. Each character has her own personality, from "unhinged Goth" to "vacuous airhead", so pick the one that suits you best and get him training for the real deal. He won't know what hit him...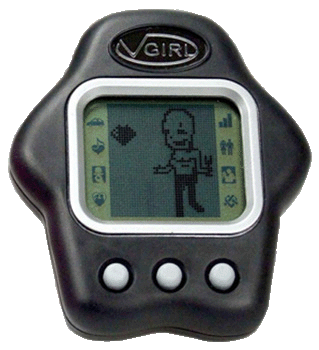 Virtual Girlfriend
---
| | |
| --- | --- |
| All the good bits without all the bad bits? Hmmm... Still, some blokes out there really need the practice... | |
Dooney & Bourke Limited Edition Sony Portable Reader
A tenuous Valentine edition of Sony's excellent e-book this may be, but we love it nonetheless. And that crocodile-esque textured red leather cover is enough to have him stroking away long after he's tired of actually reading anything. Talking of reading, you can use the e-book's software to search online from thousands of book titles, transfer something suitably romantic to its in-built memory - may we suggest Shakespeare's Romeo and Juliet. No? OK, how about Fiona Locke's Over the Knee, ahem - and leave him happy with his half-inch thin new techno toy.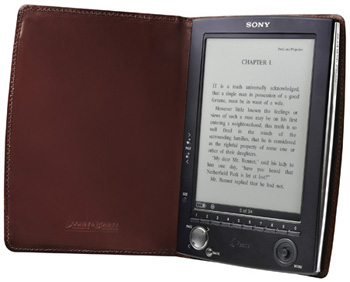 Sony Reader PRS-500-U2DB
---
| | |
| --- | --- |
| A novel take on the old-style... um... novel. But it may be a modern classic... | |