IT waste extracted from UK.gov
Phew! What a stink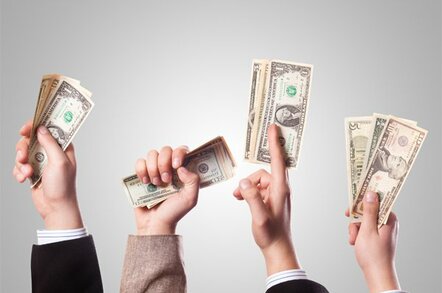 The British government has admitted to Parliament that its IT projects have over-run by more than £260m in the last five years.
That was enough, said Chris Huhne, Liberal Democrat Shadow Environment Secretary, to build and kit out a new hospital.
It demonstrated "chronic mismanagement on an epic scale," he said in a written statement. "Any public company with this sort of track record would have sacked its board of directors."
Considering that the government estimates its annual IT spend to be approximately £12bn a year, a back of an envelope calculation makes the Lib Dem revelation less astonishing than Huhne makes out.
More astonishing is how low the government's estimate is.
Take one example, the poor embattled National Programme for IT. When tendered by the government in 2003, NPfIT was set to cost £2.3bn over three years. By the end of the following year, leaks where estimating the cost at £6.2bn over 10 years, because the government had left out of its own estimates the cost of implementing the system - as though it where reasonable to advertise the price of a family saloon at the cost of its unassembled parts. Eighteen months later the official cost estimate had rocketed to £12.4bn.
To be fair, the National Audit Office said last year that the government had always known that NPfIT would cost more than £10bn, even when it said it would cost £2.3bn.
So, the cost over-run total all depends on presentation, which brings us back to the costings the government provided in answer to the Lib Dem questions. They reveal that the Department for Environment, Food and Rural Affairs (Defra) went 66.3 per cent over-budget on its IT projects, to a tune of £62.46m.
The Department of Transport miscalculated less proportionally, at 27.9 per cent, but went even more over-budget at £136m. The Foreign and Commonwealth Office was about £35m over budget, while the Home Office was nearly £19m over budget.
The Department of Health over-run is listed as a mere £3.5m. Perhaps the National Programme for IT has been a roaring success after all.
Butif we had the whole story, we might be able to make our minds up. Take another example, the Department for Work and Pensions, which according government figures give the Liberal Democrats, went over-budget by precisely £0.00.
They must have forgotten the £539m the DWP spent on computer and business reforms for the ill-fated Child Support Agency from June 2000 until the point at which in June last year it announced the whole lot would be scrapped. That should count as an overrun by the DWP, no? ®