Seagate pitches phone-friendly mobile hard drive
Dave follows Agere
First Agere, now Seagate has launched a portable hard drive platform with integrated Wi-Fi and Bluetooth, and capable of being controlled by a mobile phone. Seagate calls its incarnation of an idea long ago touted by Intel, Dave - Digital Audio Video Experience.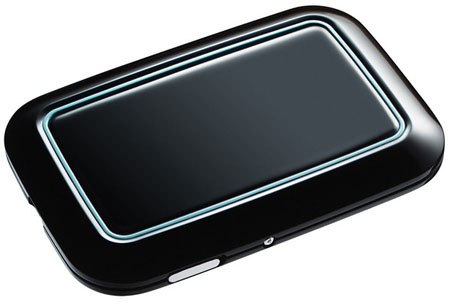 Like Agere's BluOnyx, Dave is touted as a better way of equipping a handset with high-capacity storage than building it into the phone. The device also provides a portable bridge linking online content sources, data stored on personal computers and local servers, cameras and other devices, and phones.
Both Dave and BluOnyx will be pitched at phone makers and carriers to re-badge and sell as their own product, pitching the devices as adjuncts to handsets.
Of course, if you're going to carry around 10-20GB of external storage for your phone, you may as well carry a 30GB iPod and have done with it, we'd say. But there are plenty of phone owners out there who might well prefer to use their chosen handset as a playback device, and until Nokia, Motorola, Samsung and co. ship handsets with high-capacity hard drives or big banks of Flash storage, maybe there's a market for Dave.
Seagate's Dave reference design is about the same size as Agere's - 8.9 x 6.1 x 1.2cm - and likewise contains its own battery for independent operation - up to ten hours' media streaming time, Seagate claimed.
The company said Dave would be available to re-badgers during Q2.

Dave and BluOnyx are reminiscent of Intel's R&D project to develop a handheld personal media server. There's also a resemblance to Palm's LifeDrive Mobile Manager, which this week, it emerged, is being discontinued by the PDA maker. What does that say, we wonder, about demand for Dave?