Michael Dell ousts Rollins, back in charge
Stalled server growth, exploding batteries, sinking customer service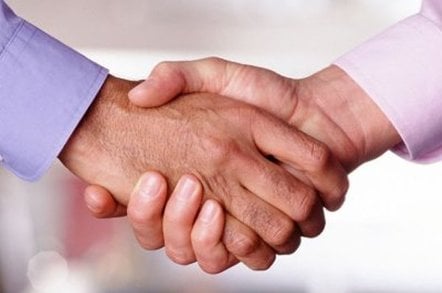 After 30 months at the helm, Kevin Rollins is leaving Dell, following years of decline that might rival the great fall of the Roman empire. The disclosure came as the company said its fourth-quarter results fell below analysts' consensus estimates.
Michael Dell - the visionary who as a college student conceived the idea of selling directly to computer buyers - will resume his title as CEO while remaining chairman. Rollins, who took over the top spot in July 2004, is also leaving the company's board of directors.
On Rollins's watch, Dell experienced a steady slide. It handed its crown as the top maker of personal computers to Hewlett-Packard, a defeat that was all the more stinging given the wealth of missteps made by the latter. Dell's customer service ratings also fell and server growth came to a grinding halt as the company failed to embrace AMD's Opteron soon enough.
Rollins also presided over last year's recall of more than four million laptop batteries, after it was discovered they were prone to catching fire.
Dell's stock price fell more than 31 per cent during his tenure. Shares gained four per cent in after hours trading following the announcement of Rollins's departure.
While Wall Street cheered the news, the move is likely to rankle some corporate watchdogs who prefer the titles of chairman and CEO to be held by separate individuals. Then again, Mr. Dell was anything but an independent board member, largely making the point moot. ®