Satellites enable GSM anywhere
'I'M IN THE DESERT. NO, I SAID DESERT!!'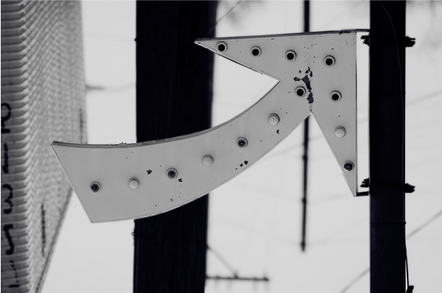 Two wireless networking companies have banded together to develop a private GSM network backhauled over satellite.
Satellite operator DigitalSkys is adopting GSM-to-IP technology from Private Mobile Networks to build its hybrid network, which will be hubbed out of Cyprus and aimed at customers in Africa, Europe, the Middle East and Asian sub-continent.
Due to launch in three weeks, the service will allow DigitalSkys to drop a picocell with an IP-over-satellite uplink into an isolated or remote area, and provide the locals with GSM coverage on its private network. Target customers include government and the military, plus private companies in areas such as mining, oil and gas, or even hospitality - a temporary network for an exhibition, for example.
Initially, the satellite/GSM network will be an "island", with no roaming, PMN marketing director Lesley Hansen said. Users could still roam by having a dual-SIM holder in their phone and manually switching to a SIM from a national GSM network.
She said the advantages of the private GSM network include the ability to link it into a corporate PBX, turning mobile phones into internal extensions, plus of course you don't have to pay a mobile operator for calls made from within the private network.
PMN also has two UK companies and two UK universities installing or testing private GSM as an addition to their existing internal phone systems.
Hansen warned that anyone taking this route needs to avoid retribution from their current mobile provider. "It means getting the timing right," she said. "Do it at the beginning of your contract, so they can't increase your tariffs." ®