Chip dynamo loses ex-AMD execs
Brass dulled at PA Semi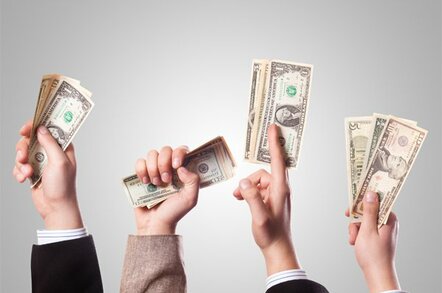 Exclusive Flashy chip start-up PA Semi has started losing some of its top executives ahead of the release of its first product, The Register has learned.
PA Semi's VP of engineering Jim Keller and customer engineering chief Wayne Meretsky left the chip maker late last year. According to our sources, the two former AMD executives have teamed up again to attack a new, stealthy project. Their departures look bad for PA Semi, which hopes to get its initial processor out this year.
The company looks to attack a wide variety of markets - from embedded to servers - with a low power processor centered on IBM's Power instruction set. Its unique design has garnered much attention, including the lustful gaze of Apple.
Before AMD, Keller spent time at DEC and was considered one of the main people behind PA Semi's bold design.
"Jim Keller and Wayne Meretsky are no longer employed by P.A. Semi," the company said in a statement to El Reg. "During their time at the company, they made significant contributions to the initial PWRficient processor design and the company and we are grateful for their work. We wish them well in their future endeavors."
PA Semi still has a number of its DEC veteran superstars around, although you have to wonder what the departures of Keller and Wayne "I celebrate Michael Bolton's entire collection" Meretsky mean for the start-up. One would think two engineering chiefs handy for the initial product rollout. ®