IBM tries to turn your workspace into MySpace
Social networking for suits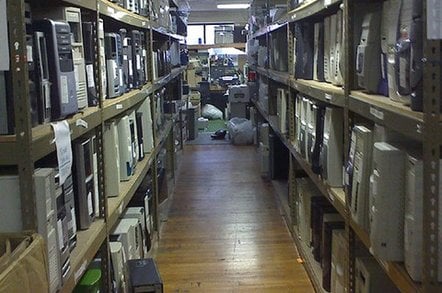 IBM polished up another facet of its Lotus product suite today with a promise to turn every corporate network into a bubbling MySpace clone.
The vendor kicks off its Lotusphere conference in Orlando with Lotus Connections at the top of the agenda. IBM describes the product, due later this year, as the industry's first business-ready social software platform. Connections will allow corporates to ape sites like MySpace, with "member profiles", user groups, blogs and tagging.
IBM is pitching itself as the originator of collaboration through its Notes heritage. Many might fail to appreciate the direct descent from email/data replication down into the wonderful winged wang world of Web 2.0. Still, at least Connections might allow corporate drones to exploit social networking for serious business purposes. Such as boning up on attractive members of staff's interests ahead of office parties, or exchanging malicious gossip without actually stepping outside for a cigarette break.
Connections will hit that hip young group known as IBM developers at the same time as IBM Lotus Quickr which it describes as "a new Web 2.0 collaborative content platform offering". Which must be another hot product because it sounds rather like a popular picture sharing site.
Just to really drive the point home, IBM will be running a parallel Lotusphere in Second Life.
IBM's surge into social networking has certainly caught the eye of one set of developers. Microsoft chose today to launch a new suite of migration tools from Lotus Notes/Domino to its own collaboration platform.®