Hacked to the TK Maxx
Retail chain warns of credit card security breach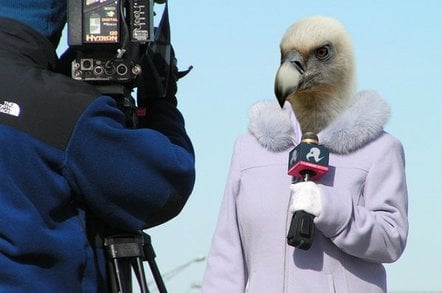 TJX, the multi-national which operates the popular clothing store TK Maxx in the UK, is warning its customers that computer systems involved in processing credit card transactions have been broken into by hackers.
The discount retailer discovered the intrusion, which remains under investigation, in mid-December. The breach involved systems handling debit and credit card transactions as well as cheque purchases and refunds involving its TJ Maxx, Marshalls, HomeGoods and A J Wright stores in the US and Puerto Rico; and its Winners and HomeSense stores in Canada.
How many customer records might have been exposed by the attack or the value of financial losses sustained as a result of the assault is unknown, Reuters reports.
Although the extent of the attack remains clear concerns centres around the records of customer transactions made in stores in the US, Canada and Puerto Rico between January 2003 and December 2006. There's also concern UK and Irish customers of the retailer might be affected.
In a statement, TJX CEO Ben Cammarata apologised for any alarm or inconvenience the attack might have caused it customers while promising that the firm is pulling out all the stops to prevent a repetition of the attack. "We have promptly alerted law enforcement authorities and an investigation is underway. We have also engaged two of the very best computer security experts to help us strengthen the security of our systems in order to prevent this from happening again and we believe customers should feel safe shopping in our stores," he said.
TJX has set up a help-line to service queries from concerned customers which can be reached by phoning 866 484 6978 in the US, 866-903-1408 in Canada and 0800 779 015 in the UK and Ireland.
Jamie Cowper at data security expert PGP Corporation said the attack illustrated the need to apply technologies such as encryption to safeguard customer records.
"This is a frightening illustration that when retailer systems are hacked - even if it occurs on the other side of the world - the card details of customers in every country are at risk because of the way companies share and store information globally.
"With standards such as the Payment Card Industry Data Security Standard (PCI DSS) coming into force in June 2007, retailers such as TJX will have to safeguard its customers' card information - or face losing their credit card facilities altogether," he added. ®