Pluto probe closing in on Jupiter
Taking pictures while shifting into top gear
The New Horizons space probe, hurtling through our solar system towards Pluto, is about to slingshot around Jupiter.
As it passes by our largest planet, NASA mission managers are planning to test all its systems with a series of detailed observations of Jupiter's ring and moon system and scans of its turbulent atmosphere.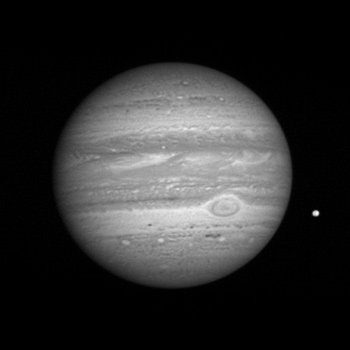 The probe, which NASA expects to reach the Pluto system by 2015, is already the fastest spacecraft in history, and has (almost) reached the giant planet in less time than any craft ever launched. At the end of February, it will use its close pass of Jupiter to gain an additional 9,000mph taking its velocity past 52,000mph.
"Our highest priority is to get the spacecraft safely through the gravity assist and on its way to Pluto," says New Horizons principal investigator Alan Stern, of the Southwest Research Institute. "We also have an incredible opportunity to conduct a real-world encounter stress test to wring out our procedures and techniques, and to collect some valuable science data."
NASA says the probe will collect more than 700 images of Jupiter, its four largest moons, and its ring system. It will also take the first close-up images of the "Little Spot", a brewing storm close to the famous giant red spot.
The space craft will also be the first ever to travel down the long tail of Jupiter's magnetopause - the side of its magnetic field that streams away from the sun, shaped by the solar wind.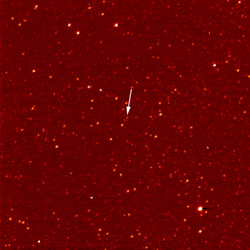 The on-board computer systems will not stream the data back to Earth in real-time, rather they will store the data and transmit it all in one go, once the gravity assist manoeuvres have been accomplished. By eary March, New Horizons will turn its antenna back to Earth and transmit its precious data back to mission control before continuing its long journey to the ex-planet Pluto.
Once it reaches Pluto, New Horizons will have five months to study the little world and its system of moons. After that, it will continue hurtling through the Kuiper Belt, where it may carry out additional observations of other worldlets. ®