Sony develops little'n'large OLED TV panels
HD ready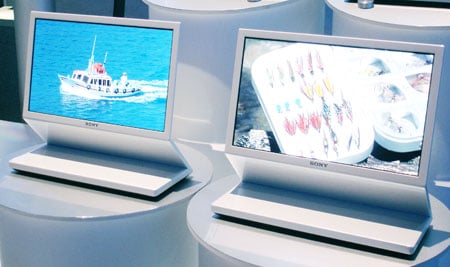 CES 2007 Sony this week used the Consumer Electronics Show to demo a pair of large-format widescreen OLED panels it's developing for future TVs. The two displays, bevels included, were just 5mm thick.
The first display is a compact, 11in model with a native resolution of 1,024 x 600. It will be pitched at portable televisions, Sony indicated. It uses eight-bit per channel RGB colour and offers a contrast ratio greater than a million-to-one contrast. Its all-white brightness is 200cdm², peaking at more than 600cdm²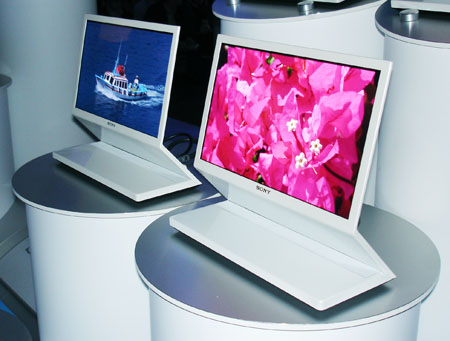 The second display is a larger model. With a resolution of 1920 x 1080, the 27in, 16:9 panel will be capable of displaying a 1080 HD image. The bigger screen has the same contrast and brightness as the small model, but it can display colurs defined using ten bits per channel.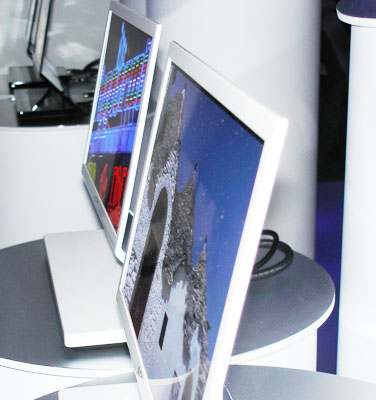 Both screens are based on what Sony calls its 'Super Top Emission' technology. STE uses a pitted organic film - the pits are called micro-cavities - to reflect out of the display light that has bounced back off the display's semi-transparent cathode, the negatively charged material used to send electrons through the OLED's organic film, generating light.
The colours themselves are produced by through STE's colour filters, placed above the cathode.
Sony didn't say when its STE OLED technology might make it to market.