Shure readies three-driver in-the-ear 'phones
Splendid isolation
CES 2007 Shure has launched its latest line of pro-quality in-the-ear noise isolation earphones, pitching the range's superior sound reproduction and lower prices than its current E series line-up.
The SE range comprises four models: the SE210, SE310, SE420 and SE530, the latter offered in two forms, one with Shure's Push-to-Hear (PTH) control - press a button and it replaces the sound from your stereo with microphone-relayed audio from the world around you - and one without.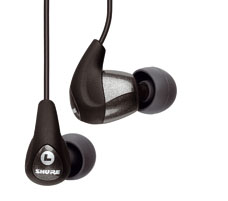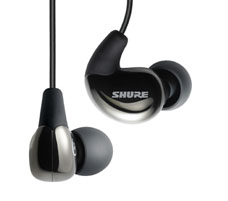 The SE210 provides basic, single-driver sound, as does the SE310, which adds bass-enhancement to what you hear. The SE420 has two drivers, one for high frequencies, the other for bass, hence the '2' in the model number. Finally, the top-of-the-range SE530 has three drivers: low, mid and high.
Three speakers will cost you, of course. The SE530 will retail for £330 when it ships in March - £360 if you get the PTH version. The SE420 will be priced at £249, but it's not due to ship until June. Both sets come with the usual array of sleeves, in different sizes, plus an aircraft plug, 0.25in jack adaptor, and a volume control unit.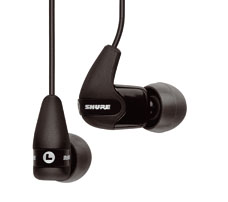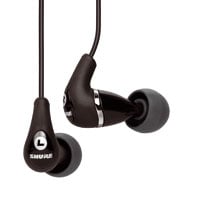 The SE210 and SE310 both ship with just the sleeves and a case. They're set to arrive in March, priced at £100 and £170, respectively. ®