Fluidata punts 'enterprise-ready' 40Mbps DSL
My name is Bonding - Channel Bonding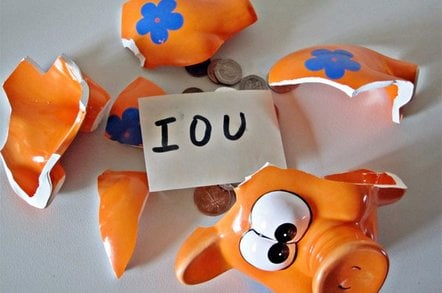 Aggregating an ADSL2 line with an SDSL can provide higher performance and resilience than a leased line, and at lower cost, claims British channel-bonding specialist Fluidata.
The company says that its PureFluid Burst service gives 22Mbps download and 4Mbps upload for perhaps £600 a month, plus installation fees. It adds that because the two circuits come from different sources - it prefers C&W and Telefonica - the service carries on working even if one supplier has problems.
Channel-bonding schemes have been around for many years, but most of them required you to combine lines from the same supplier, said Fluidata MD Piers Daniell. He added that while it's possible to have a second lower speed line as a backup, it hasn't been possible to bond the two together to create a single connection.
What makes it feasible here is that all customer traffic is routed through Fluidata's data centres, where aggregation servers automatically prioritise and route packets based on the capacity of each line in the bundle. The data centre servers are matched by a small Linux-based aggregation server on the client site.
In effect, Fluidata acts as a proxy, terminating customers' connections at its data centre and then sending them on to the customer over its own infrastructure, which includes last-mile connections from multiple suppliers.
A single data connection can therefore use both lines of the asymmetric pair, instead of being restricted to one as would be the case if the user simply bought two broadband links from different providers, Daniell said.
"We are a wholesaler working with multiple LLU providers, we can also guarantee 1:1 contention, which BT can't," he added. "Our bonding works purely on packets at the IP level, not on the connection technology."
Other channel combinations are also possible, such as two ADSL2 Burst lines for 40Mbps download, or DSL and WiMAX for a different kind of resilience. Daniell said the limiting factor is that each link must have a static IP, which rules out the likes of 3G broadband.
Availability of the PureFluid Burst service depends on local availability of ADSL2 and SDSL, but Fluidata reckons there are over 1000 exchanges enabled. The company currently has four POPs at hosting centres in London, linked over a 10Gbps fibre ring, and is adding a fifth in Manchester. ®