Security vendors talk up VoIP threats
Phantom menace?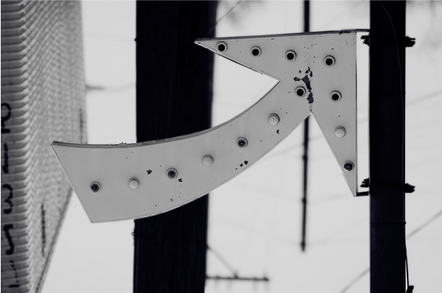 Security vendors are talking up the potential for attacks on IP telephony systems, reckoned to be the next major market for security defences.
The number of business IP phones sold will grow from 9.9 million in 2006 to 45.8 million in 2010, according to market watchers InStat. Although VoIP systems are becoming increasingly commonplace many firms are not yet prepared for the new security challenges inherent in the technology, creating a fertile ground for vendors across the security marketplace to talk up threats in the hope of kick-starting a market they can then sell into.
Symantec looks into the crystal ball for the year ahead and speculates that VoIP networks will become a new vector in phishing attacks. Scam emails are beginning to invite prospective marks to hand over confidential account details by phone instead of to a fraudulent web sites while other scams use voice networks to contact punters, Symantec researcher Zulfikar Ramzan reports. While conceding that such attacks are rare, Ramzan warns they represent a growing threat.
"These so called voice phishing or 'vishing' attacks leverage voice-over-IP. As a result, such attacks can be conducted cheaply enough that phishers might see a sufficient return on their investment. At the same time, there have not been many reported cases of such attacks, so it's not clear if they will take off," he writes.
Symantec also notes incidents, recorded elsewhere, where fraudsters send SMS messages to prospective victims. In these so called "smishing" attacks, consumers are typically warned that they will be charged $x per day if a fictitious order at a particular Web site isn't canceled. In a panic, the victim then visits the site to "cancel" the order, unwittingly handing over their confidential billing details or visiting a site hosting malware.
New anti-phishing techniques (such as the increased use of two-factor authentication that means knowing a user's login credentials alone isn't enough to compromise accounts) are in development to combat these threats, Ramzan writes.
Other security vendors are fretting over the possibility that VoIP networks might be used to spread malicious code. Rather than using the IM clients' built-in VoIP software packages, such as Skype, hackers might design code that changes the numbers associated with users' banks to phone lines controlled by hackers, Fernando de la Cuadra of Panda Software speculates.
"This would require a large degree of innovation, research and development on the part of the creators of malicious code," de la Cuadra writes but if successful would require a new approach to anti-virus defences that relies less on signature recognition, he notes.
UK-based web security firm ScanSafe reckons VoIP - like data networks before - will become an increased focus of application vulnerability and denial of service attacks. In 2007, companies will begin to open up SIP gateways and make them accessible on the Internet. "While this will result in lower costs for telephony, it will also open companies up to a wide variety of threats that are not necessarily being contemplated because many companies still don't perceive a VoIP phone as a 'computer'. The result is that both VoIP devices and servers will be subject to the same to same type of vulnerabilities as any other computer including denial of service attacks, theft of service, fraud and phishing attacks," it warns. ®